MTL660 RANGE – INTRINSICALLY SAFE INDICATOR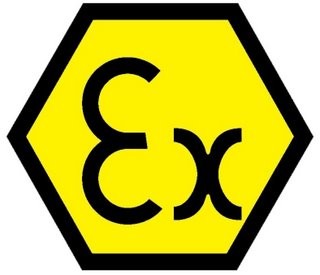 The MTL661, MTL662, MTL663, and MTL665 digital indicators enable process variables to be displayed locally in hazardous and general-purpose plant areas. A typical example would be the re-transmission of mass/flow computations from the safe area, through a suitable MTL IS interface to the indicator in the hazardous area.
The displays are loop powered from the 4-20mA process signal and their low voltage drop allows them to be installed in almost any 2-wire, 4–20mA transmitter loop.
All units can indicate measured values in a linear or a square root extraction mode; the latter being used, for example, to display flow from differential pressure measurement devices such as orifice plates, Dall tubes, or venturi.
Specifications:
Unit location
Zone 0, IIC, T4 hazardous area
Display
5½ digits – 26mm height (process value)
Eleven 8mm digits (process units & current)
Voltage requirements under all conditions
<1V, loop-powered
Ambient Temperature
Operating: –25°C to +70°C
Storage: –40°C to +80°C
Humidity
5-99%RH
Input range
4-20mA
Over-range
200mA maximum without damage
Display Range
–99999 to 199999 (Configurable)
Number of digits after decimal point configurable
Zero and span
Setting: anywhere in the range
Scale direction
Normal or reverse: software selected.
Out of range indication
"—– RANGE ERROR" displayed between 3.5 – 3.75mA
"99999 RANGE ERROR" displayed at current >22mA
Operating modes
Linear or square root extraction is software selectable.
Accuracy at 20°C
± 0.01mA
Effects of temperature on the accuracy
Zero: ± 0.0025% of span /°C
Span: ± 0.01% of span /°C
Ripple rejection
<0.01mA error with 1mA peak to peak ripple at 50Hz
Electrical safety
The input circuit of the indicator is designed such that it does not influence the intrinsically safe circuit to which it is connected. (In the USA the application is covered by the entity concept.) Input circuit (terminals 4 & 5) in type of explosion protection intrinsically safe Ex ia IIC, with the following parameters: Ui=30V, Ii=200mA, Pi=1.2W, Ci=0nF, Li=0mH only for connection to a certified intrinsically safe circuit not exceeding these values.
Backlight 
Separately powered backlight from an IS power source
(Uo = 28V, Io = 200mA, Po = 0.96W max.